We are always seeking qualified candidates who have skills in the areas of chemical manufacturing, equipment maintenance, and chemical analyses.
---
Feel free to submit your resume at inquiry@rtprocess.wfcstaging.com. Our current job openings are listed below:
Current Openings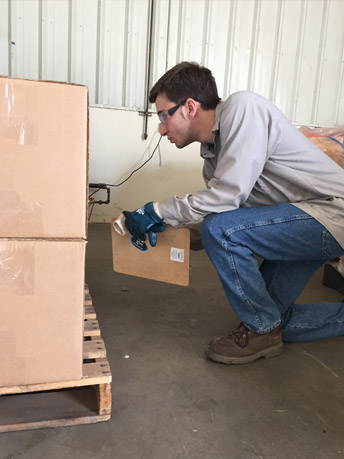 Chemical Operator
Due to new business opportunities we are seeking an additional manufacturing associate on our team. This is an excellent opportunity for individuals who seek experience and knowledge in the chemical manufacturing sector which can be a long and rewarding career path.
Duties include loading raw materials into process equipment, monitoring and process record keeping, unloading and packaging of finished goods. Key elements which you will be trained on include use of PPE, handling of chemicals, safety programs, ISO requirements, among other important and relevant job skills.
Requirements:
· Effective communication skills
· Ability to understand and follow instructions (written and verbal)
· Attention to detail
· Multi-tasking abilities
· Basic math skills
· Be able to lift up to 75 pounds
· Ability to pass forklift operator's license
· Must qualify for use of respirator equipment
· High School Diploma required
Scheduling is based on business conditions and would be day shift or night shift depending on what operations are ongoing.
Chemical operations or manufacturing experience is required. Must be able to grasp concepts quickly and complete assigned tasks safely and efficiently. RT Process will provide training on all procedures. This position will start as a contract position and move to full-time after 3 months of successful performance.
Candidates with mechanical aptitude and prior experience with dismantling and reassembling process equipment such as mills and blenders will be given preference and will move through the pay scales more rapidly.
Starting pay is $15 – $17 /hour. After a successful training period of 90 days is complete, pay increases to $16-18/hour consistent with candidate's progression, qualification on equipment and incoming experience.
Interested candidates should should submit their work background and date of availability to Inquiry@rtprocess.wfcstaging.com